Rail
We manufacture and supply a wide range of  GRP fibre glass mouldings, metal fabricated and machined parts to numerous railway companies throughout Great Britain. 
Current Clients Include; Alstom ,Transport for Wales, ASPeck, Atkins, Axiom, Bombardier, Delta, East Midlands, First Great Western, Interfleet Technologies, London Underground, Maintrain, Northern Line, Gemini, Porterbrook, Pullman DF, Railcare, Scotrail, South Western Trains, Transys Projects Limited, Unipart Rail, Wabtec……………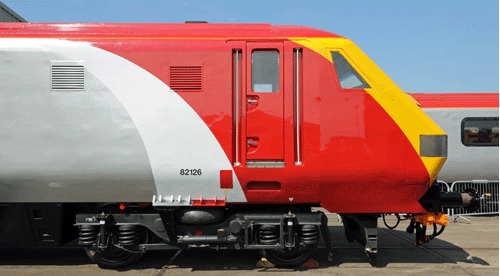 Power Car Doors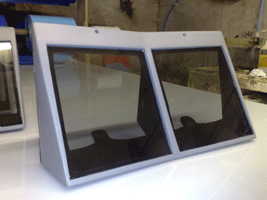 Instrument Cover
London Underground
Some of the products we manufacture;
MK111 COACH DOORS, VESTIBLE DRAUGHTSCREENS, AIR DAMS, GANGWAY TUNNELS, GANGWAY SIDE SCREENS, EXTERIOR ROOF PANELS, EXTERIOR ¼ PANELS, OTMR ENCLOSURES, INSTRUMENT BINNACLES, DRIVERS DECK COVERS, PUSH BUTTON HOUSINGS, CCTV COVERS, WINDOW FRAMES, NOSECONES,VEHICLE FRONT PANELS, DRIVERS DOOR CONTROL COVERS, WALL PANELS, FAN HOUSINGS,CUPBOARD DOORS, LOCKABLE PANELS, HAMMER BOX BASES, WAIST LOCK COVERS, EMERGENCY PULL F&R COVERS, CONDUIT BOXES,DRIVERS DESK FAN HOUSING, DRIVERS DESK PHONE HOUSING,TABLE END MOULDINGS,BUZZER BOX COVERS, AIR DAM DOORS, CALL FOR AID HOUSINGS, DOOR POCKETS, DOOR HEADERS, CEILING PANELS, BATTERY BOX DRIP TRAYS, FRONT END MOULDINGS, VALANCES, LIGHT DIFFUSERS, CARPETING, BATTERY BOXES, FUSE BOXES, SCRUBBER BLOCK BRACKETS, OBSTACLE DEFLECTORS (SNOWPLOUGH), CCTV MOUNTING FRAMES, DATA RECORDER EXPOSURES, ROOF VENTS, RADIATOR STONE GUARDS, RADIATOR MESH SCREENS, CARDAN SHAFT SAFETY LOOPS, EXHAUST SAFETY STROPS, TPWS BEAMS, ARIEL GROUND PLATES, GEARBOX SUPPORT BEAMS, ST/ST SKIRTINGS, ST/ST KICK STRIPS, ST/ST LITTER BINS, TABLE LEGS, LUGGAGE RACK NOSINGS, TEE BOLTS, FLOOR SPACERS, FIRE EXTINGUISHER HOUSINGS, HEATER COVERS, PIPE COVERS, VALVE COVERS, HOPPER LIGHT WINDOW STOPS, LOCK RECEIVERS (DRIVERS DOOR), DOOR HANDLES, ROOF FASCIAS, ESCUTCHEON PLATES & COVERS, SPEAKER GRILLES, ALARM GRILLES, RESTRAINT KITS, FILTER COVERS, OIL SAMPLERS, CABLE TRUNKING, DOOR OPERATING KNOBS, MACHINED COMPONENTS, FABRICATED COMPONENTS, SHEET METAL WORK, BRACKET WORK, ENCLOSURES, ALUMINIUM EXTRUSIONS, ALUMINIUM CASTINGS……………………
BESPOKE GRP, MILD STEEL, STAINLESS STEEL & ALUMINIUM COMPONENTS MADE TO DRAWINGS OR SAMPLES
Please Call Paul Fox 01446 794649 for more details on how we can help.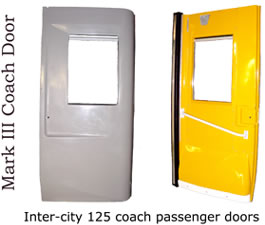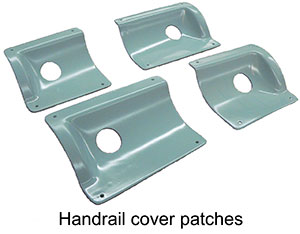 We produce GRP components for numerous companies in the transport industry, including car,truck, trailer, horsebox, van, bus and bike manufacturers and dealers.
We offer a bespoke GRP moulding service and can make anything from Wheel Arches for a Winnebago, Cab Tops for a Cargo,Wind Deflectors for a Daf, Side Skirts for a Scannia, Refigerated lining for a Renault…….to Instrument Panels for the Prestigous Bristol Motor Company.

We are currently enjoying success with our bespoke mould for extending the loadspace of the Mercedes Sprinter Range.
Please call 01446 794649 for more information.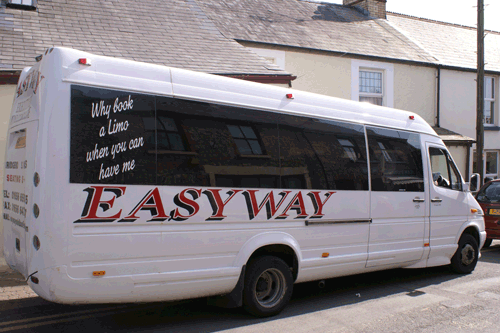 Mercedes Sprinter Back Extension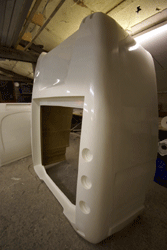 Sprinter Extension GRP Mould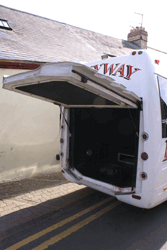 Sprinter GRP Boot Extension
We also manufacture internal fittings to design: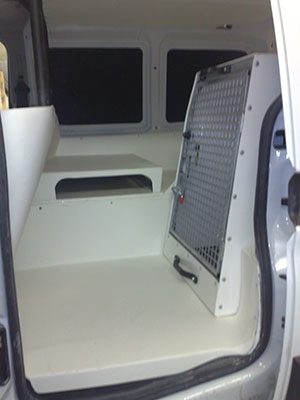 Bespoke interiors for vans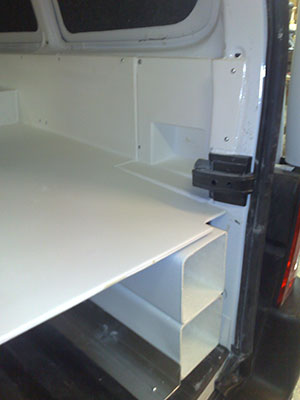 Bespoke interiors for vans