GRP Tanks
GRP (Glass Reinforced Plastic) tank technology is now accepted as standard in virtually every industry from chemicals to food and water, microelectronics and offshore oil and gas.

Glassfibremoulders are able to manufacture a range of GRP storage tanks using a variety of different specification materials selected for the appropriate chemical resistance, our bespoke mould making service means we can build to your exact shape, size and design requirements.
We will always endeavour to recommend cost effective solutions to your requirements.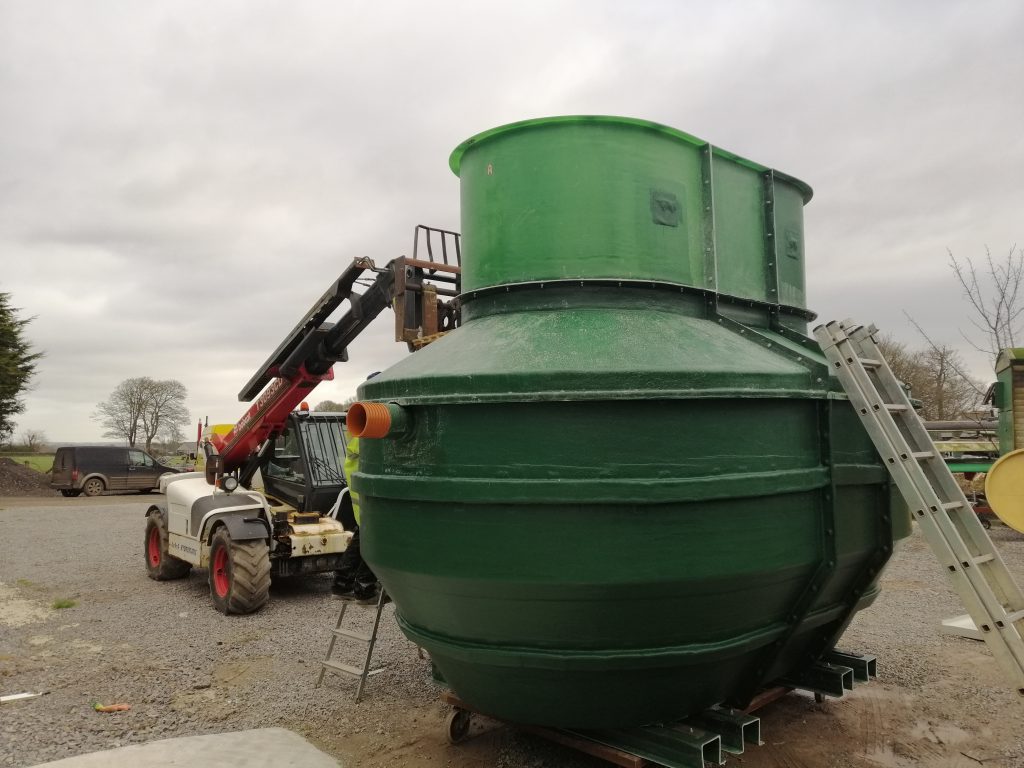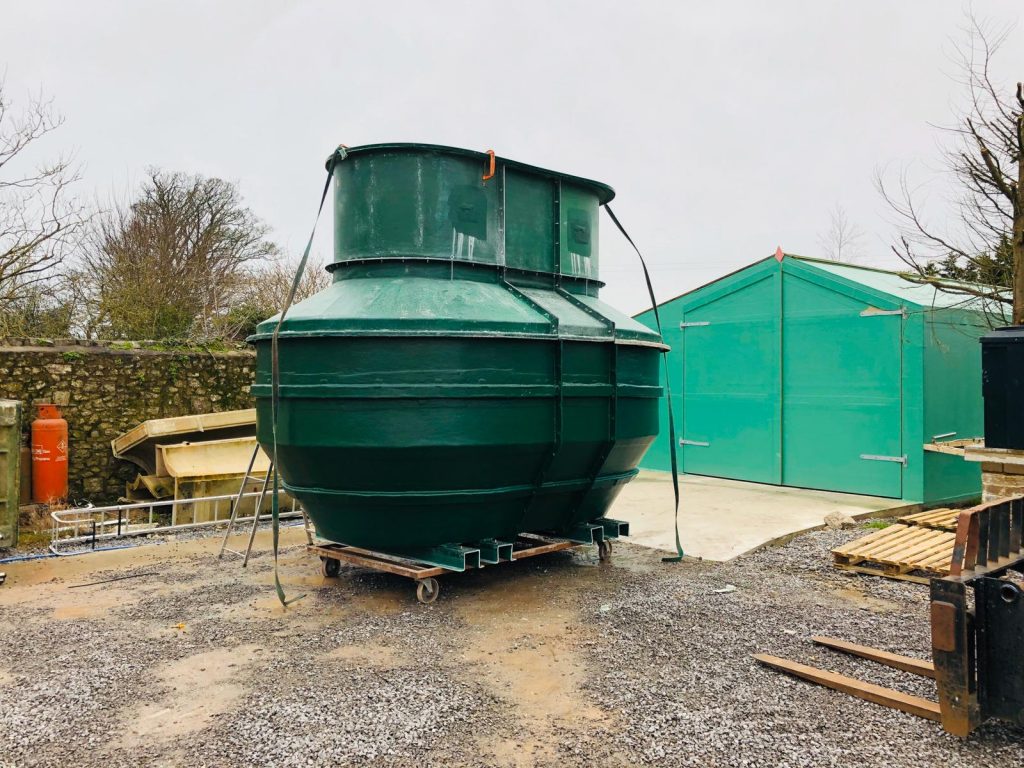 GRP Pipes: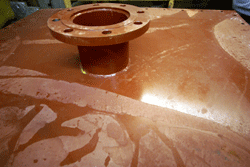 GRP Tank Lining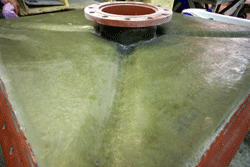 GRP Tank Lining
Lining and Refurbishment
Leaking and corroded tanks can cause damage to the environment and to the health and safety of personnel, and in turn will cause product loss and wastage which will affect company profitability. Our tank repair and refurbishment service offers on site solutions for leaking, corroded and damaged tanks.
We utilise a wide range of materials to suit your storage specifications including GRP, epoxies, urethanes and sheet plastics to name but a few.
Our lining systems are completely seamless, tough and durable and will be designed to meet your containment needs, from specifications for the most aggressive chemicals through to potable liquids.
We understand that down time costs money. We are always prepared to work with our customers to ensure that down time is kept to a minimum.
Extensive savings can be made by refurbishment of your tanks; not only will the outlay be less but the life of the tanks will be significantly extended.
Whatever your containment needs, we can provide a lining solution to meet your requirements.
Please call 01446 794649 to discuss your requirements.
Bunds
Bunds can soon lose their resistance to contain constant drips and spillages through chemical erosion, accidental wall damage, deficient floor joints etc. Poor or incorrect construction of the bund can also allow spillages to easily penetrate the secondary containment area which is most commonly the wall to floor joint. This has Health & Safety implications, and the potential to contaminate the surrounding area and damage the environment which both in turn will affect profits.
Compliance to ISO 14001 also requires bunds to contain drips and spillages.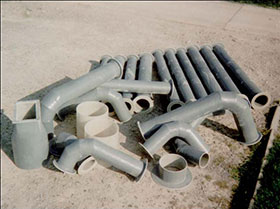 GRP Pipes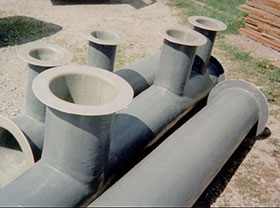 GRP Fibreglass Pipes
Government legislation was implemented in 2005 for all bunds which contain oil storage vessels. Regulations state that the secondary containment area should be impervious to oil and water, should the contents of the primary vessels be breached.
In our experience and with its proven track record, GRP (Glass Reinforced Plastic) is the most superior system for its effectiveness to contain liquids.
Our system will reinstate the integrity of the bund; it will cope with normal structural movement, is impact resistant and will provide a seamless long lasting maintenance free finish. Our lining system will breach any holes or cracks within the bund that paint on coatings simply will cannot do.
Whilst our system is suitable for oils; it will also provide effective containment for the most aggressive chemicals.
GRP Pipes
GRP pipes are lightweight and easy to handle, corrosion-free, with a proven resistance to acidic environments in water and sewage systems.
Main applications include transportation of potable water, fire-fighting, irrigation; seawater, desalinated water; chemical and industrial waste, and sewage.
Please Call 01446 794649 for further details